Features
XV Meeting of the Youth Network Cooperative of the Southern Cone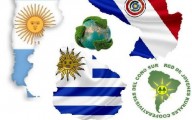 XV Meeting of the Youth Network Cooperative of the Southern Cone, held in the city of Rafaela and San Justo Argentina in August 2016.
The Youth Network Cooperative production Paraguay presented the results of non-campaign just throw, you have to separate it executed during the year, involving 25 schools, colleges and institutes near each cooperative areas, reaching 1,391 children and young people trained.
Congratulations for the initiative !!!.

Unicoop Participation in the XII Annual Meeting of the Network of Women Parliamentarians.
Highlight of la nuestra praticipación President, la Señora Simona Cavazzutti en la ASAMBLEA XIII GENERAL DE LA Parliamentary Confederation DE LAS AMERICAS.
Unisol - Unicoop & Solidaridad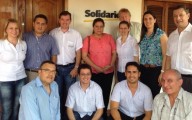 Training Course for Administrative Unicoop team, sponsored by Solidarity Unisol under the project.
Made in Asuncion.
XIX NATIONAL MEETING OF WOMEN AND MEN COOPERATIVE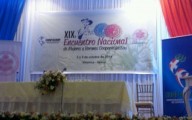 XIX NATIONAL MEETING OF WOMEN AND MEN COOPERATIVE for 03 and October 4, 2014.
To be held in the Hall events Coop. COOPEDUC Ltda., In Apt. Guaira.

UniSol
UNICOOP Ltda. Presented the Latin American Solidarity and Sustainable Agriculture UniSol project through Good Agricultural Practices.

XIII Meeting of the Southern Cone
The Youth Network Production Cooperatives of Paraguay, organized on: XIII Meeting of the Network of Young Rural Cooperative of the Southern Cone, which was held on 7, 8 and 9 August 2014, in Santa Rita, Paraguay, in the hall of Unicoop Ltda., in that meeting were representatives of youth Paraguay, Argentina and Uruguay.

Wheat Field Day
The Nikkei CETAPAR Foundation is pleased to invite you to participate in the Wheat Field Day 2014. Date and Time: August 27 from 08: 00hs In the event the participating companies and product lines exhibit some results of interest to the sector. In addition, technicians will be presenting CETAPAR test results performed at the institution.

Firma del convenio Unicoop y Gobierno Paraguayo

INDUSTRIAL PLANT Agrolatina SA.
AGRICULTURAL COMMODITY FACTORY

New Unicoop facilities.
This will be the new headquarters of Unicoop Ltd.
In this place we will have a brand new shopping center, where we will have several areas of trade, financial, gastronomic and laser.
Aiming thus gather in one place all that society needs to enjoy a pleasant atmosphere for the family and also to do their business.
Shortly we will be inaugurating the facilities .
UNEXPA - Paraguayan Exporters Union
UNEXPA is a strategic alliance between national companies focused on logistics and commercial developments.
He was born due to the need to provide integrated transport logistics to Paraguayan exporters, adding value by reducing costs, ensuring quality certified products, expanding access to markets and contacting potential buyers.
Agrolatina S.A.
Is a Paraguayan company created to industrialize foliar fertilizers and agrochemical adjuvants generally why they unite with the intention of joining efforts to carry out the development of the industrial project.
Unicoop is a Cooperative whose principal activity is to work alongside other associated Agro-Production Cooperatives located in different regions of the country.
Area of influence UNICOOP
The Central UNICOOP currently has 08 member cooperatives.